Mary Arends-Kuenning, Interim Director Lemann Institute for Brazilian Studies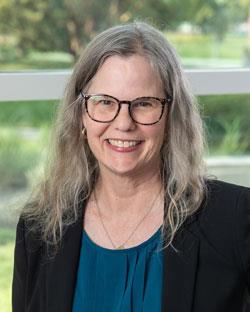 Mary Arends-Kuenning is the Interim Director of the Lemann Institute for Brazilian Studies and Associate Professor in the Department of Agricultural and Consumer Economics at the University of Illinois. She is an economic demographer who focuses on household decisions. Her research areas include children's schooling and child labor, household consumption, and international migration. She began doing research on Brazil in 1992 as part of her dissertation at the University of Michigan. Her work on Brazil has been published in World Development, Journal of Family and Economic Issues, and as book chapters. This work is often cited in World Bank and United Nations publications and by researchers.
John Tofik Karam, Associate Director Lemann Institute for Brazilian Studies
John Tofik Karam is an Associate Professor in the Department of Spanish and Portuguese and Associate Director of the Lemann Institute for Brazilian Studies at the University of Illinois. His first book on Arab cultural politics in neoliberal Brazil (2007) won awards from the Arab American National Museum and the Brazilian Studies Association. It was translated into both Arabic and Portuguese by Centre for Arab Unity Studies and the Editora Martins Fontes, respectively. His current book project is titled, "Manifold Destiny: Arabs at an Exceptional Crossroads of the Americas." As part of that project, his 2013 article, "The Lebanese Diaspora at the Tri-Border and the Redrawing of South American Geopolitics, 1950-1992," was awarded the best article prize by the Brazil Section of the Latin American Studies Association. His work appears in both the Journal of Latin American Studies and the International Journal of Middle East Studies.
Elis Gomes Artz, Lemann Senior Program Coordinator
Elis Artz is the Lemann Senior Program Coordinator and manages Institute programs and projects under the direction of the Faculty Program Director. She is from the northeast of Brazil where she received her professional degree in Psychology.
Gloria Ribble, Office Manager
Dan Bacon, Technology and Communication Coordinator
Jerry Dávila, Jorge Paulo Lemann Professor of Brazilian History
Jerry Dávila is the Jorge Paulo Lemann Professor of Brazilian History at the University of Illinois. He is the author of Hotel Trópico: Brazil and the Challenge of African Decolonization (Duke, 2010), recipient of the 2012 LASA Brazil Section Book Award, and of Diploma of Whiteness: Race and Social Policy in Brazil, 1917-1945 (Duke, 2003). Both books examine the role of racial thought in shaping Brazilian public policy. In 2000, Dávila taught as a Fulbright Lecturer at the University of São Paulo, and in 2005, he held the Fulbright Distinguished Chair at the Catholic University in Rio de Janeiro. Dávila is also the author of Dictatorship in South America (Wiley, 2013) and co-author of A History of World Societies, 10 ed. (Bedford/St. Martins, 2014).
Marco Bonomo, Lemann Distinguished Visiting Professor, Fall 2018
Marco Bonomo is Professor of Economics at Insper, where he has served as Associate Dean of Research and Research Degree Programs and as director of the Center for Finance Center (CeFi). He is currently a CNPq (Brazilian Research Council) Research Fellow, and a member of the Latin American Standing Committee of the Econometric Society, of the board of directors of the Brazilian Econometric Society, of the Brazilian Economic Cycle Dating Committee (CODACE, IBRE-FGV), and of the CVM (Brazilian Securities Exchange Commission) Behavioral Studies Nucleus. His main research interests are in macroeconomics, finance and the Brazilian economy. Price setting and, more recently, credit markets are among the main studied topics in macroeconomics. In finance, his research ranged from consumption-based asset pricing model to the effects of short-sale constraints. His work has appeared in several academic journals such as Review of Financial Studies, Journal of Monetary Economics, Journal of Econometrics, Journal of Money, Credit, and Banking, Journal of Development Economics. He has also done research for government and multilateral organizations, as the Ministry of Finance of Brazil, IDB, IMF, and the World Bank. He has contributed for the Brazilian academic environment serving as president of the Brazilian Econometric Society and of the Brazilian Finance Society. Previously, he has been a faculty member of EPGE-FGV and PUC-Rio. Bonomo holds a PhD degree in economics from Princeton, and MA and BA in economics from PUC-Rio.